Solar Power Systems
Solar power systems can be designed to suit your power needs, location and budget.
We have designed and installed solar power systems in rural, urban, industrial and "Off the Beaten Path" locations.
Systems can be classified as Net Metering, Off Grid and Power Back Up or a hybrid of all types.

Net Metering
Your solar system will produce power for your use. Excess power is feed into your local power grid where you accumulate credits to use during low sun periods.

Off Grid
Off grid solar systems provide electricity in a closed system environment without any hydro connection. Off grid systems can produce power for camps, cottages, and homes.

Power Back Up
Back Up systems are designed to keep important loads running in the event of a power failure such as lighting, refrigerator, freezer, water pump or heat source.
Free Site Evaluation
We would love to learn more about your project so we can provide you with options that will suit your power needs, location and budget.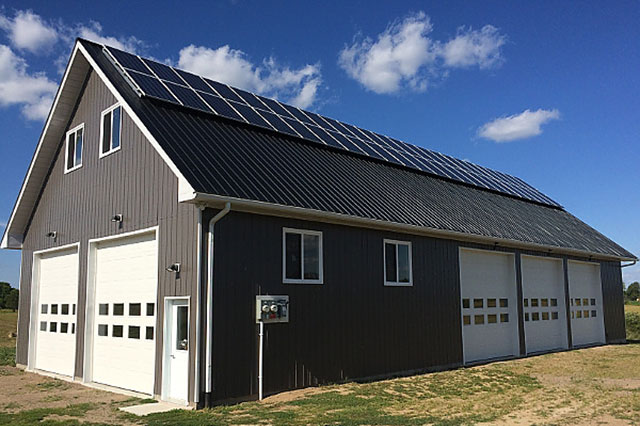 Service Area
Ottawa Valley Solar successfully designs, installs, and services solar power systems throughout Renfrew County and the greater Ottawa Valley including Ottawa, Carleton Place, Almonte, Arnprior, Renfrew, Pembroke, Barry's Bay, Denbigh, and Calabogie.